CREATED BY SUPERTRUMP TO REWARD LOYAL TRUMP SUPPORTERS AND FULFILL THEIR DREAMS OF BUILDING SUPER-WEALTH...
The world is constantly going through change. The coming of the digital currency age is here. Cryptocurrency will rule the financial markets all over the globe.
SuperTrump clearly sees this and he wants to guide all his followers who dream of becoming wealthy one day on how to get there. This is not an overnight way to riches. But if you knew Bitcoin would be over $15,000 today and only several years ago it was under a buck, wow what you could have done if only you knew! A few did.
Mitchell Schultz, creator of SuperTrump, has long been a visionary and has foretold a number of events accurately.
He portrayed Donald Trump in front of the Whitehouse in 2006 with a held sign for President and impressed Mr. Trump so much he was the only one granted a license to produce a trump animated series.
He also predicted the Trump victory in both the nomination and election against all the odds.
Now through SuperTrump, Schultz will use his visionary powers to lead all to wealth. Slowly, but surely. The Cryptocurrencies are here to stay. They are growing at a fantastic rate. The total currency in the world is estimated at approximately $750 Trillion dollars. The Crypto Currency industry is only just reaching its FIRST TRILLION in Market Cap. SuperTrump predicts Cryptocurrency will surpass one hundred trillion dollars in value by end of President Trumps second Term, so if you want to have your fair share, it's time you start your climb to wealth now.
Join Now
MrSuperTrump.com is constantly under redevelopment, as always to reflect the path to follow, so you and I can move slowly but steadily forward, learning and earning as we proceed. SuperTrump has been foreseeing great winners in this universe of cryptos and has been studying daily, and has a number of known successes that he also learns from. People like Teeka Tiwari, Adam Sharp, James Altucher, just to name a few. Learning about Cryptocurrency is like learning a new technology. It's like what we all needed to do when we first sat in front of our 1st computer.
Turn it on. Now what? Someone had to show you, or you read it or heard it from someone to make your next move.
Here's a question for all. What is the value of information that you receive for FREE? Do you value this, or do you feel that you must pay something to feel it's real and valuable? In today's world everything costs. Whether it be time or money (to many the same) things worth something cost something. But, how do you know you will get at least, if not more, than what you pay for? If you had the choice to pay now or pay a little bit more later from what worked for you and that you profited from, isn't that a safer way to go?
So you get what information you need step by step and if you use it and succeed you pay something then. Yes? Or would you like to pay upfront and nothing later whether it works or not?
Rather than make this decision now, why not just start to follow along a simple learning curve so SuperTrump can guide you along a straight path that will lead you to some forks in the road to make some choices. Everyone must make some decisions. From reading up to here is one and then to keep reading and tell some friends about how SuperTrump is going to lead you to wealth through the future of cryptocurrency or the new digital currency that will ultimately dominate the world is another..
Each week a new blog will reveal more information as we begin to grow. For those of you that already are familiar with Bitcoin you already know that what I say is happening. It's up over 40,000% and still climbing.
Look forward to comments and our next blog.
If you listen to others it will most certainly confuse you as there are many skeptics, yes, but to date, there have been more newly made millionaires quicker with cryptocurrency than with any other asset class in history. FACT.
Learn More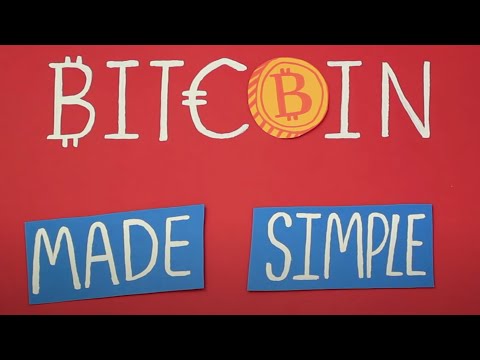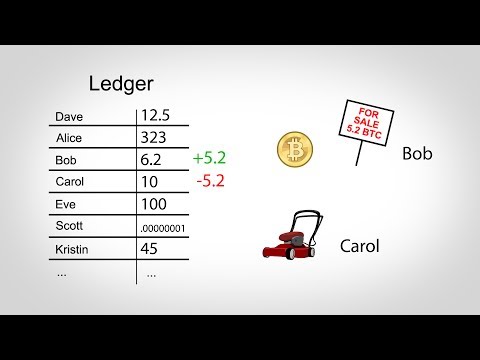 INTRODUCING SUPERTRUMP, AN ALL-NEW CARTOON CHARACTER SUPERHERO ABOUT PRESIDENT TRUMP
Greetings, and welcome to the incredible world of SuperTrump! This new cartoon character Superhero from Mitchell J. Schultz is a tribute to the ingenuity and resilience displayed by President Trump during the 2016 campaign and election. In addition, we sell our own branded merchandise and offer the opportunity to win thousands of dollars in our upcoming golf ball promotion as well as our monthly wrist band drawings. We hope you'll explore all of our wonderful content and that you enjoy your time spent with the hilarious SuperTrump Superhero character.
Sign Up Below and Join Our Free Membership to Take Advantage of Various Different Product Offerings and Future Special Events
THE ORIGINS OF SUPERTRUMP... WHAT! ANOTHER CAPED CRUSADER?
Sharing the same upbringing with Donald J Trump, our SuperTrump hero was only able to come out on November 9, 2016. He has been quietly, or not so quietly, making plans to improve the world and as of January 20, 2017, he came out and begin his weekly adventures as seen within the pages of this site, online, outdoors and in the press.
SuperTrump has a super mind, visionary powers, a super intuition, and a super ability to get things done. SuperTrump is one of the smartest and most powerful superheroes in the world. He can also foresee future events so he can carve a clear path to reach his goals. Together with The Trumpettes, his two telepathic SuperChick fairies, Tweetie Deal and Tweetie Dumb, and with his team troops of counselors and advisers, SuperTrump will entertain and inform millions of Trump followers with humor and style as he improves the American spirit and humankind. His first objective is to make America great again!
He is aware that most of the press distorts the truth and are opposed to him. Knowing how many millions of readers believe many of the false stories and untruths out there, SuperTrump is there to make the difference and let his faithful followers see the truth. His adventures bring out the innuendos of reality in a comic style to help many smile and laugh as they see the truth and fiction of today's world. A new voice to clarify the untruths and give 'Power To The People'!
SuperTrump trumps the world by doing great things! On his agenda are a list of items: to improve relations with foreign governments, replace Obamacare, build the wall between Mexico and the USA, deal with the national debt, empower the armed forces, fix our trade agreements, defeat ISIS, improve the stature of America in the world, keep America safe, protect our borders, and correct the immigration disparities throughout the country. He also wishes to strengthen family values and 'drain the swamp' of corruption throughout the government. In addition, showing our American youth how to build bridges and buildings, instead of bombs and doing drugs, and helping them learn about real estate and business to improve the inner cities and themselves. SuperTrump will enhance the vision and legacy of the Trump administration, showing millions of people that they made the right choice—the people's choice. Like Donald J. Trump, SuperTrump is for the people, which is how the American Constitution was designed. He becomes a new symbol to lead Trump supporters in their peaceful march to victory all over the country.
From its creator Mitchell J. Schultz, our hero SuperTrump has a voice to capture a huge following of all who enjoy using their minds to find some humor in any of his adventures. Beginning after the inauguration, SuperTrump emerges from his great victory to start a course of world improvement. Most important is putting the USA first, as SuperTrump is very focused on making America great again! Join us with his two SuperChick Fairies, Deal and Dumb, as they tweet away!
We have hot stories to present. Let's get started. SuperTrump "smites the beast"; did Ex-president Obama really think he could win again? From January 21st on, there is a lot to accomplish. Appoint, change, and modify. The 100-day march ends April 29th. There are many issues to address, such as Syria, North Korea, China, Russia, the wall, Israel, Iran, ISIS, the debt, unifying the party and the people. Let's see...
We welcome all of our followers. This week our SuperTrump hero is quite busy saving the world. He's now revisiting the health care system in ending Obamacare and just about everything with Obama's name on it. He's also getting plans for the wall between Mexico and the USA built with his desire of having Mexico at some point cover the costs. There is always Carlos Slim? SuperTrump has heard so much about hacking he thinks he needed a 'James Bond,' so he brought in Rudi 'Kazoote" Giuliani to take over and join his team troops. He likes the unlimited spending program idea to get things rolling, but still plans to reduce the national debt by 2024.
The opposition, now led by Rosie O'Donnell, is being crushed, as SuperTrump's super intelligence will always outsmart them all. With his trusty Trumpette fairies, Tweetie Deal and Tweetie Dumb, who are always flying around spying, they will keep him informed about the reality of what's going on. Stay tuned to learn the truth for yourself!
Read More
Show Your Support With These Great Products
Join with us now
Thank you for your interest. We look forward to communicating with you very soon.
Phone
(954) 729-1861
Service Area
Nationwide